International audience
From India to NCU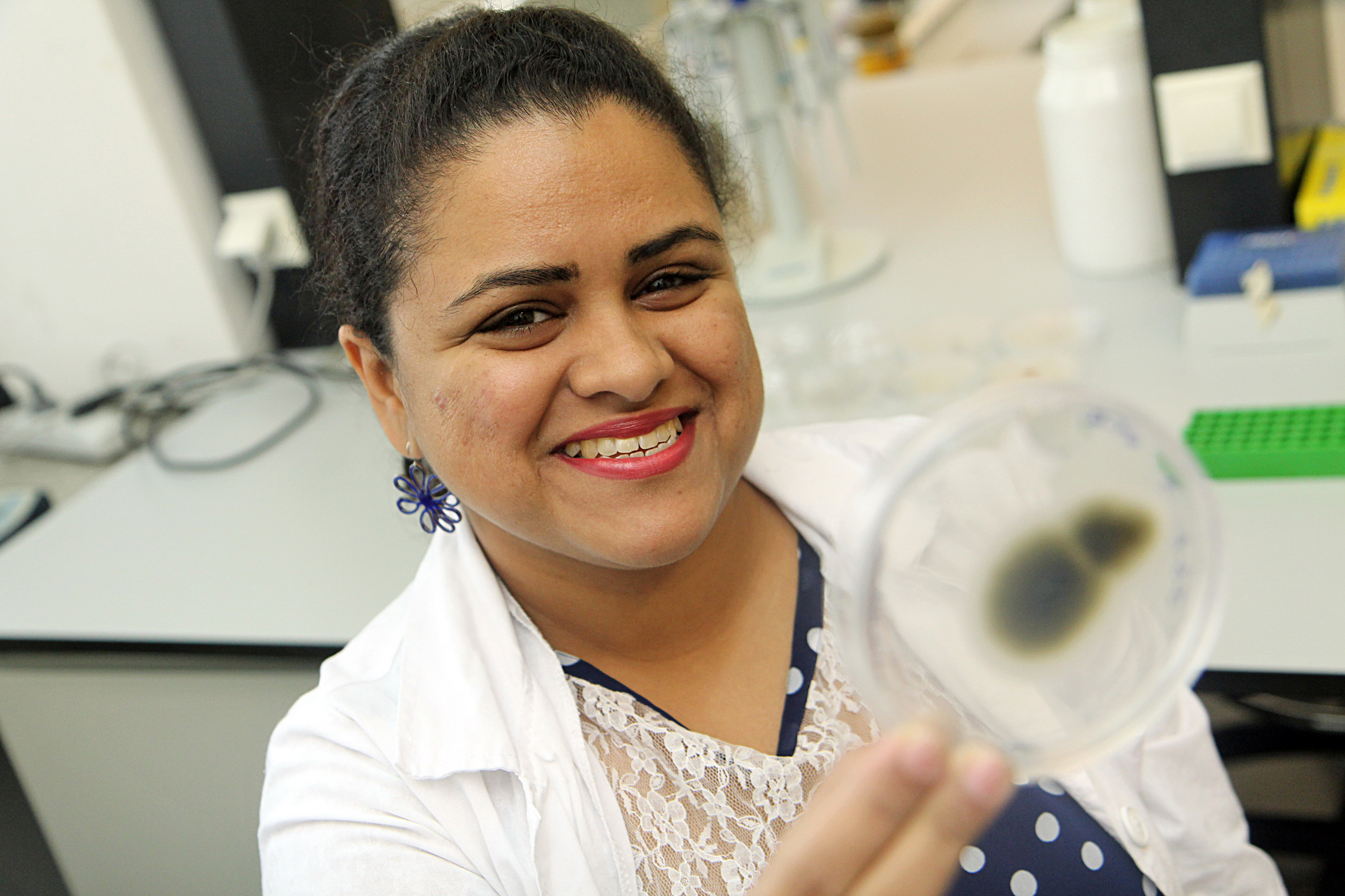 Ursula Bliss Furtado, a Marie Curie-Curie Innovative Training grantee,  performs research at the Faculty of Biology and Environmental Protection at UMK. She has been part of the European Marie Curie-Curie Innovative Training Network project Horizon 2020. The project "Boosting Plant Endophyte Stability, Compatibility and Performance across Scales" (BestPass) is under the direction of Dr hab. Katarzyna Hrynkiewicz, prof. NCU.
The project is attended by partners from seven countries who have extensive experience in this topic. The project aims at understanding the basic mechanisms that govern positive plant endophyte interactions, maintaining the stability of plant-microorganisms systems in natural conditions.
Ursula Bliss-Furtado is a Ph.D. student at the Department of Microbiology at the Faculty of Biology and Environmental Protection. During her studies she published a paper on the effect of carbendazim on soil microorganisms within the project "In silico designing of double-stranded mRNA for CaMV capsid for implementing RNAi technology". During 2013-2016 she was involved in molecular and proteomic research on metal-resistant bacteria, carried out by the "Biological Oceanography Division at the Council of Scientific and Industrial Research-National Institute of Oceanography" (CSIR-NIO) Goa, India.
---
The Faculty's presence in the international media: